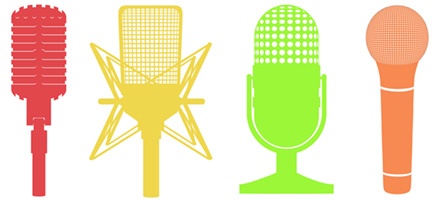 For press related and media related inquiries, we invite you to contact us today. We are more than happy to receive and respond to press and media related solicitations.
Click Any Image to See Larger Version
Click Either Image to Download a PDF Version
"Just in time for … International Kids Yoga Day, The ABCs of Yoga for Kids Around the World presents an alphabetical consortium of countries where kids' yoga is practiced and taught, plus different kid friendly yoga poses and poetic explanations of each, illuminated with color illustrations of kids of many different nationalities modeling the yoga poses. In addition, greetings and relevant words from the language of each of 30 countries included in this celebratory world tour of kids' yoga. Yoga is a non-competitive form of exercise that helps teach participants greater calmness, self-awareness, flexibility, coordination, focus and strength. Simple yoga poses are featured that are accessible for children or adults of all ages and abilities… The ABCs of Yoga for Kids Around the World celebrates global awareness, diversity, and our common humanity peacefully."
--- Midwest Book Review
I am loving the Learning Cards. I use them in my preschool yoga classes. The illustrations are beautifully and gracefully drawn, and for those who like visuals…this is a key element. If I teach a small class, I actually take each card around so the children can see not only the animals, but the pose too! Often times, I will begin the class by saying this class will be sponsored by the letters: "R, C, and D"…The cards become part of games we can play, sounds that we make and even do partner yoga with them. Sometimes I even have the children come up front… and become the "teacher"…to demonstrate the pose. I guide them through it and they get to be the leader. It's a win-win for everyone! The favorite ones are of course down-dog, the telephone and the "do nothing" pose. That's usually a hit with the teachers most of all!  Enjoy these incredible cards…I certainly do!
Siri Krishna Khalsa
"I really enjoyed reading Teresa Anne Power's The ABCs of Yoga for Kids Around the World! It made me wish my son were little again so we could explore the poses and the different words for hello together. This seems like a perfect way to expose young children to bite-sized information about other cultures in a way that really speaks to them – kids like to move.  The more ways they can experience learning through their senses, the better!  The illustrations throughout the book are truly gorgeous to look at."
--- Gretchen Lightfoot
"Best-selling and award-winning LA-based author and educator Teresa Anne Power brings fun into teaching by using the A, B, C's as a framework for introducing the teachings and techniques of yoga to kids. Perfect for educators and parents, this guide can be utilized repeatedly for maximum impact. In addition to the book, Power and series illustrator Kathleen Rietz also have a series of colorful and beautifully illustrated flash cards, a poster, and a coloring book so kids can be truly hands-on in their pursuit of yoga."
--- Felicia M. Tomasko
Articles About or By Teresa
Copyright 2008 - 2016 ♥ Teresa Power
Stafford House Books ♥ P.O. Box 291 ♥ Pacific Palisades, CA 90272